Helping to make food and life healthier
Products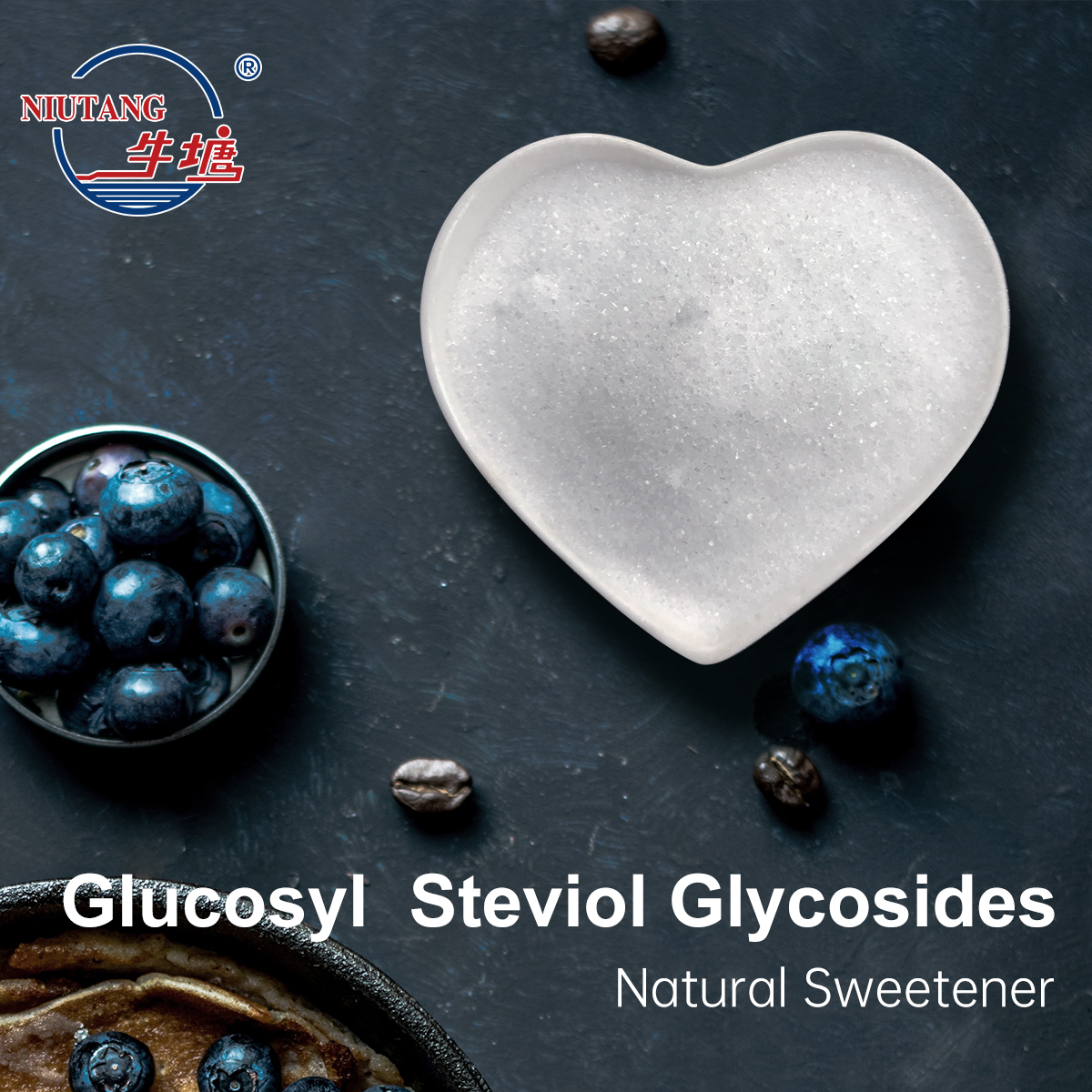 Glucosyl Steviol Glycosides
A new generation stevioside, stevia leaf, was prepared by enzymatic hydrolysis of stevioside extracted from Stevia leaves and glucoside stevioside obtained by evaporation and spray drying. Low calorie sweetener. Its sweetness is 80-100 times higher than that of sucrose
80-100 times sweeter than sucrose.

The taste is closer to sucrose, and reducing the post-bitter and herbaceous taste of low-purity stevia glycosides.

It can increase the aroma and flavor of various drinks, and reduce the sour taste.

GSG is widely used in food, beverage, pharmaceutical, cosmetics, spices, pickled products and can also be used in edible spices without the need for a separate label on the ingredient list.
Chemical Name:
NA

Molecular Formula:

C4H4KNO4S

Molecular Weight:

NA

Product use:

GSG is widely used in food, beverage, pharmaceutical, cosmetics, spices, pickled products and can also be used as edible spices without the need for a separate label on the ingredient list.

Specification:

Specification

Optical rotation

+65°~ +75°
Solution Provider for Health, Nutrition and Food Safety